Building sustainability is intrinsic to design
Architects are Adapting Sustainable Design
+

See All Viewpoints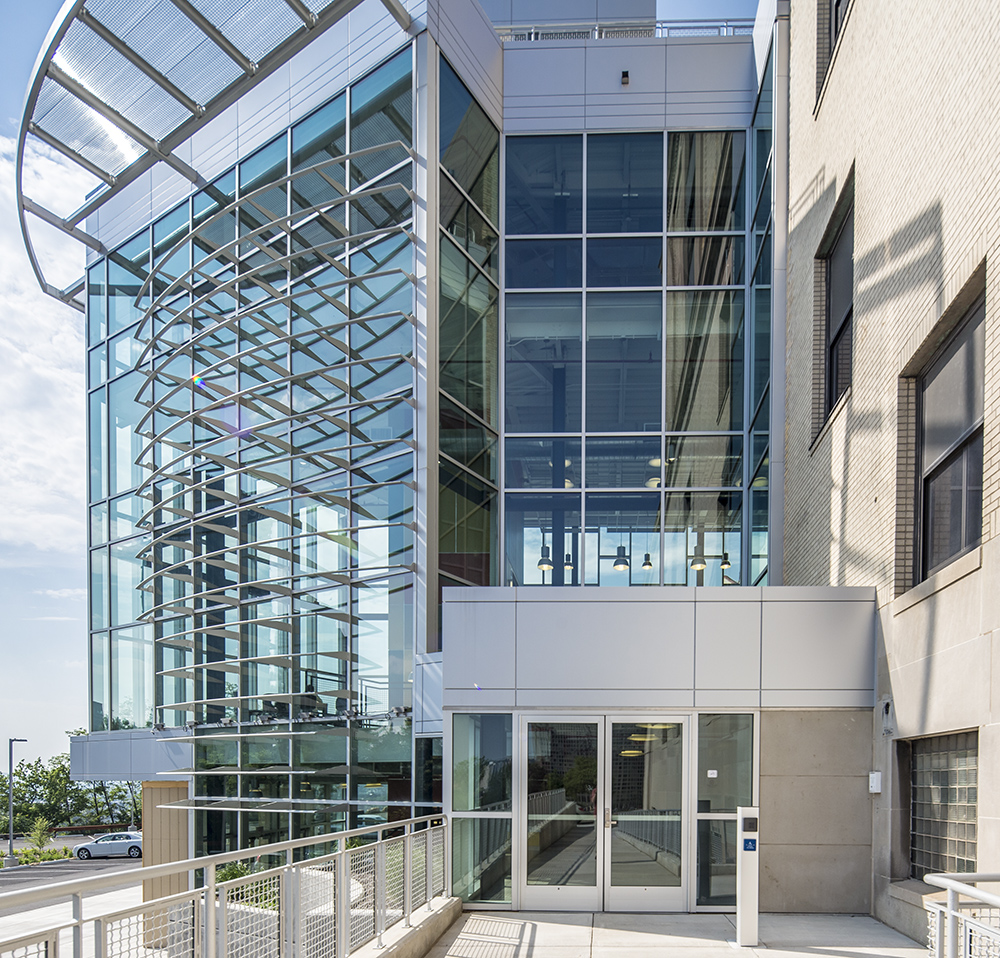 DLA+ Project - Energy Innovation Center
Years ago, when trying to explain building envelopes, architects would use the analogy of a balloon to describe the building's exterior construction and how it relates to sustainability. It was believed that to create a sustainable building, it had to have a strong air and water barrier so the conditioned air would stay in while keeping the water out of the building. The only break in the barrier was where the HVAC system could pull air in and disperse it throughout the building. However, a lot has changed since that original thinking. As complex as a body is in how it functions so is a building. Creating a sustainable design can no longer only look at the envelope isolating the interior building components from the exterior. The building envelope must consider its interactions with the interior and exterior environments.
Leadership in Energy and Environmental Design (LEED) was first piloted in 1998. At the time, it was widely acknowledged that HVAC systems had to be oversized to account for all the air movement through other building openings, joints, and intersections that were not sealed properly. LEED focuses on adding more green programs to the building, such as a more efficient HVAC system, water saving fixtures, material reuse, and better insulated building envelopes. According to a Pacific Standard article by Brian Barth, there are now over 94,000 commercial buildings granted or awaiting LEED certification. Although the LEED process is still widely used, architects are starting to focus their attention on other organic ways to create more sustainable structures. A building should no longer be thought of as a simple balloon, but instead as a complex organism – like the human body.
The HVAC system handles air and water like the lungs and the rest of the respiratory system. Plumbing, water, gas, and waste lines handle water intake like the digestive and circulatory systems. This, as some think of as anthropomorphizing buildings, is more of an attempt to acknowledge the shortcomings of the initial sustainability model. Designing buildings with an impervious enclosure has created unintended consequences. If a building can't "breath," water may build up within the exterior walls over time. This is akin to what happens if you paint someone's skin: you can't sweat, and other systems of the body start to break down as they cannot function as intended. It has been confirmed that vapor in buildings needs to be able to move in both directions to prevent the building up of water in areas where the dew point occurs within insulation layers that are likely to have vapor in them.
This complex way of thinking about a building's design is also important when thinking of building sustainability. Not only does the inside of a building need to be working efficiently, but the building also needs to work together with its environment. Architects are beginning to look at wind direction and sun movement and are more efficiently defining levels of comfort for various building types to configure the best building placement.
Although it will continue to evolve, we are at a point where building sustainability is intrinsic to design. There are many client benefits of sustainable building, such as energy cost savings, water cost savings, lower facility maintenance costs, and longer building life. As architects, it is our job to educate clients and explain the benefits of sustainable design.