The importance of designing public spaces
Designing Public Spaces
+

See All Viewpoints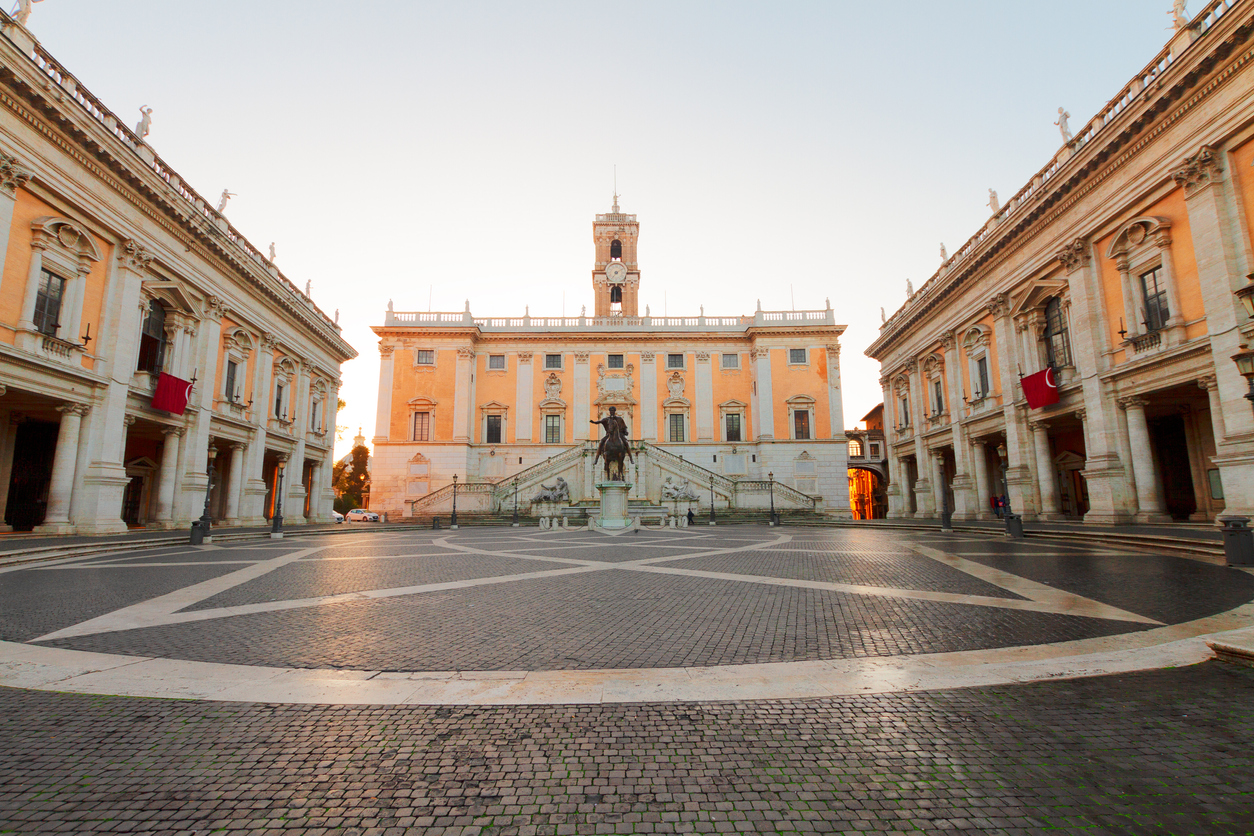 Piazza del Campidoglio in Rome, Italy
Architects have long been responsible for creating spaces that bring people together. Public spaces, by definition, are a place that is generally open and accessible to people. It shouldn't be surprising that architects have been asked to help create public spaces for hundreds of years.
Michelangelo was one of the earliest artists and architects to create a public space. The Capitoline Hill is on one of the seven hills of Rome and was designed as a symbol of the new Rome. Michelangelo designed the new space as a trapezoid and modified the buildings to face Papal Rome and St. Peter's Basilica. The buildings create an enclosure but are secondary to the space. The Piazza del Campidoglio is known for its paved oval space and travertine tile design and ramped staircase called the "Cordonata". In the middle of the piazza stands a statue of the emperor Marcus Aurelius. The piazza evokes a sense of arrival and serves as a gathering place for the public, fulfilling the true nature of this type of space.
Public spaces add an immeasurable value to cities and its community. They provide a space that is open and accessible for everyone to enjoy. A successful public space should serve as a gathering point and provide visitors with a sense of arrival. The urban spaces can be defined by buildings that enclose it or even by rivers, like we see at Pittsburgh's Point State Park.
Many public spaces are home to famous monuments and landmarks, allowing the public to get a glimpse of history. Pittsburgh has a few landmarks and spaces that do just that. One that comes to mind is the Roberto Clemente statue outside PNC Park.
Growing up in Pittsburgh, I worshiped Roberto Clemente who played for the Pittsburgh Pirates. I was so honored when I was asked to be part of the design of the monument. Susan Wagner, a local Pittsburgh artist, created the sculpture, and I was fortunate enough to be asked to design the base of the sculpture. The statue's base represents a baseball diamond where three of the glass corners or "bases" holds the soil from fields that Roberto Clemente played on throughout his career. The first holds soil from Santurce Field in Puerto Rico, the second from Forbes Field, and the third from Three Rivers Stadium. All locations were significant locations for Clemente – his birthplace and the start of his career, the 1960 World Series where he was the first Latino player to win as a starter, and finally the 1971 World Series where he won the MVP award.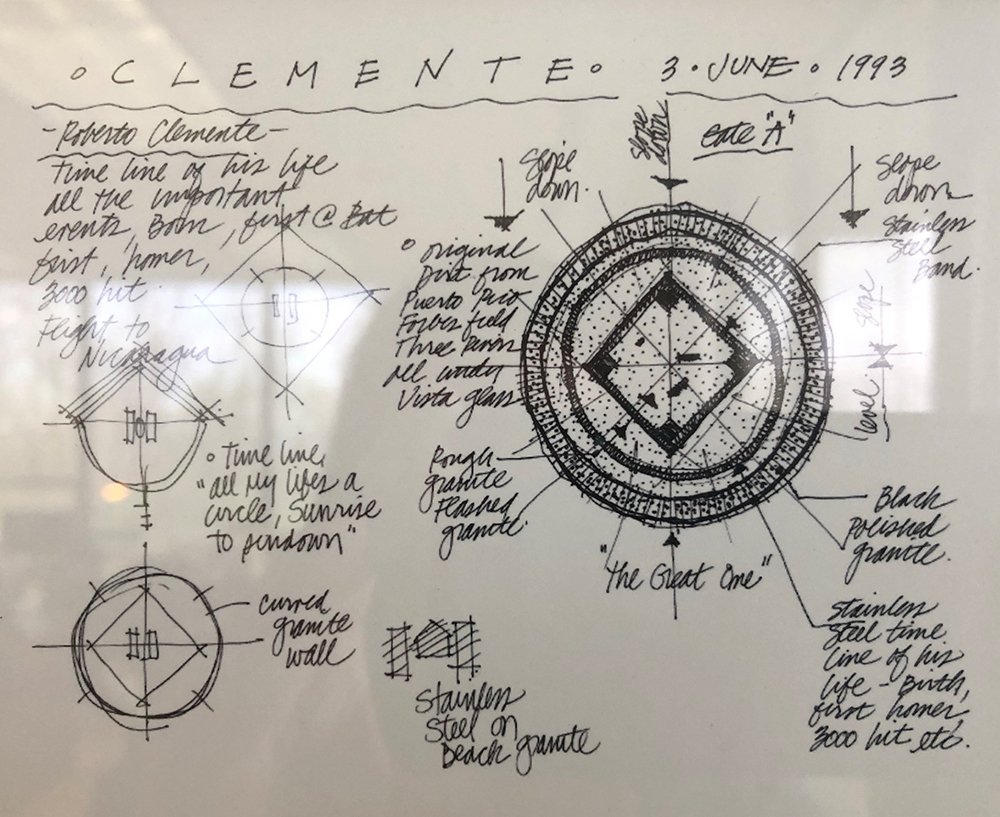 Dennis Astorino's original sketch of the Roberto Clemente Monument base in Pittsburgh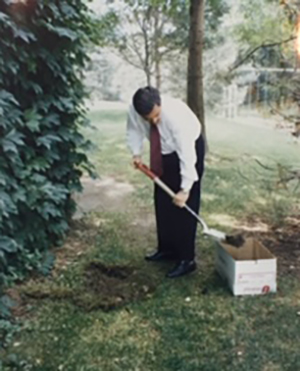 Dennis Astorino shoveling old Forbes Field soil into a box for Pittsburgh's Roberto Clemente monument outside PNC Park
The National Baseball Hall of Famer was a hero to many. This statue serves as a tribute and a reminder of a great player who made history. It's a place I can take my grandchildren and share memories and stories of my days growing up watching Roberto Clemente play. It's rewarding to think there are many other people who can do the same with their family or friends. This is the beauty of public spaces – they serve as a gathering place for the community and allow you to interact with a piece of history while creating new memories.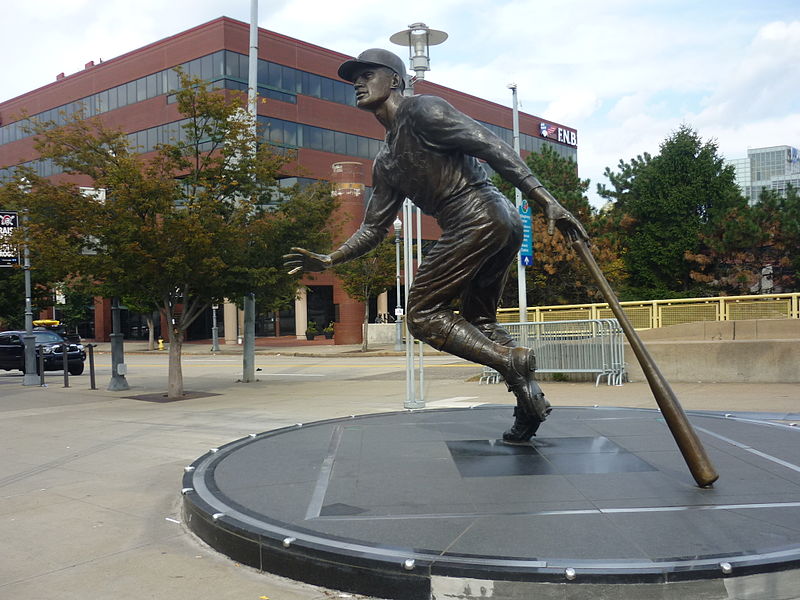 Roberto Clemente Statue outside of PNC Park