Provides 3 Tons of Food to Local Food Bank
DLA+ Team Participates in CANstruction Pittsburgh
+

See All Viewpoints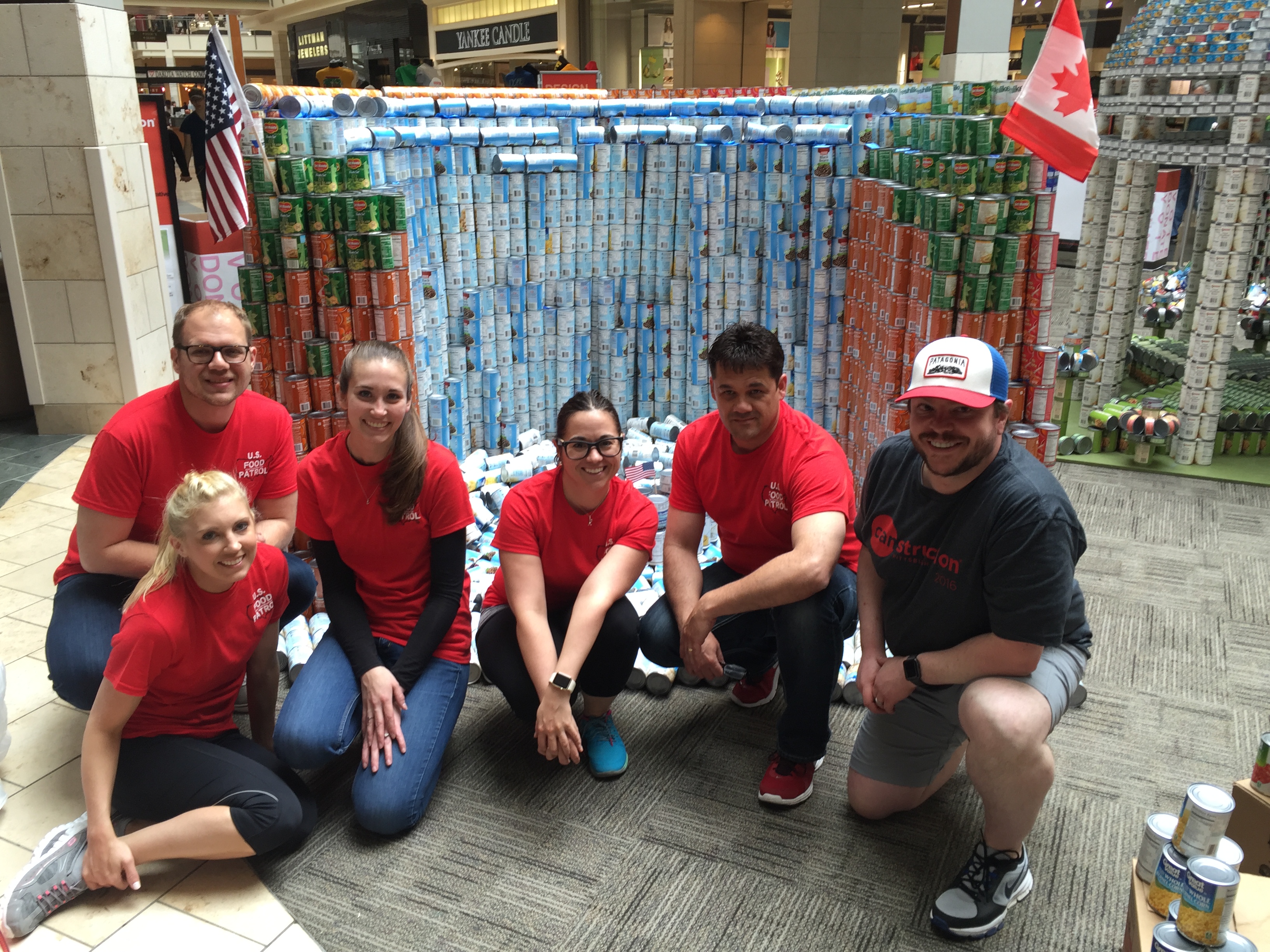 DLA+ Architecture & Interior Design teamed up with CANstruction Pittsburgh to fight hunger one "CAN" at a time.   Recognized as an innovator in promoting global hunger relief, CANstruction hosts annual competitions and exhibit events in more than 150 cities around the world, which has led to the collection and donation of nearly 30 million pounds of food to the needy since 1992.
Our talented team of employees participated in the CANstruction Pittsburgh 2016 competition, part of a national effort to raise awareness of the ongoing problem of hunger around the world.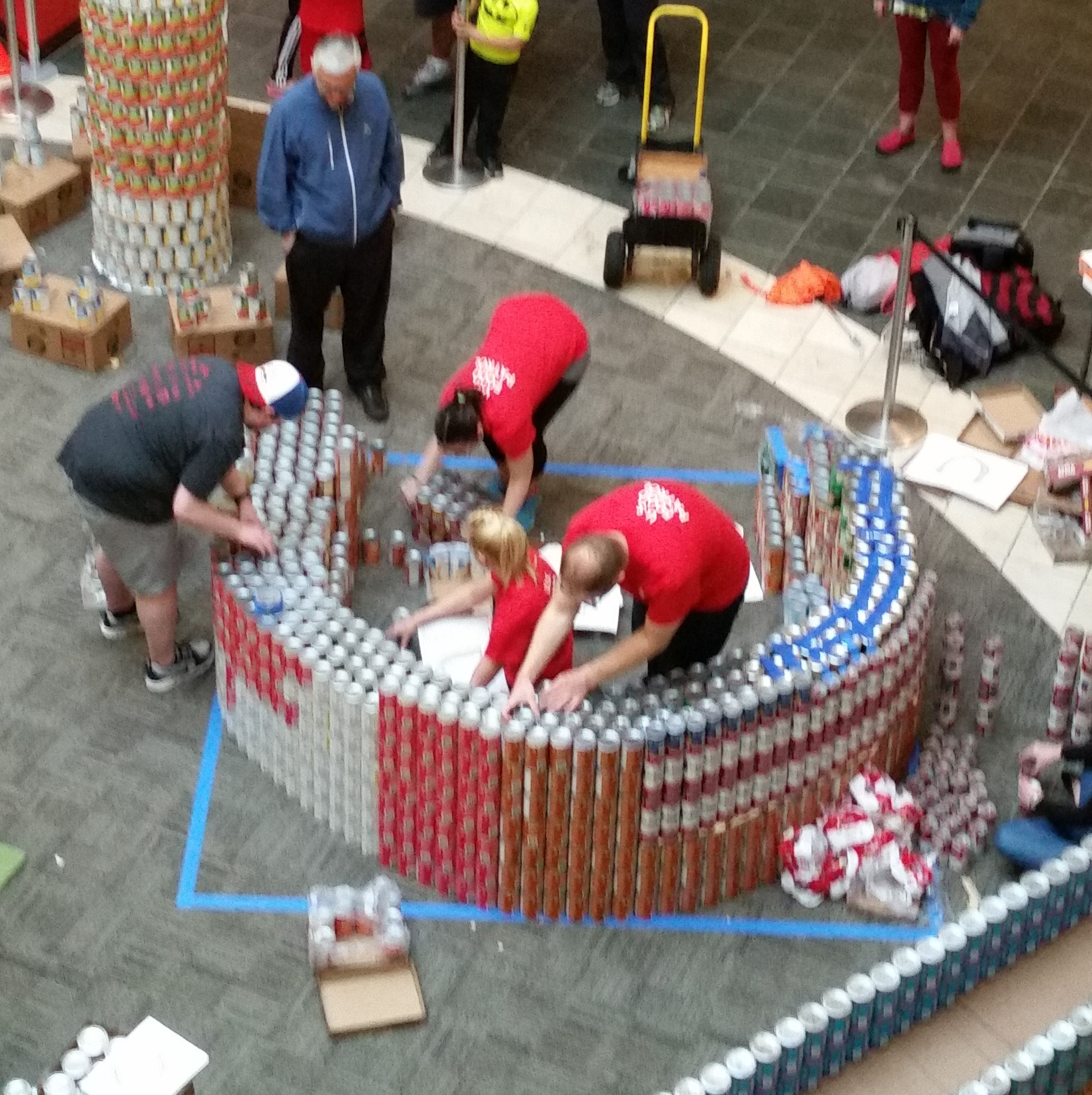 The DLA+ team's design, titled "Food Falls, Eh!" honored the men and women of the National Park service celebrating their Centennial on August 25, 2016. Each year millions of tourist visit our National Parks all across America. One of the National Parks is Niagara Falls.  Niagara Falls is made up of 3 water falls. Collectively they consist of "The American Falls", "Bridal Veil Falls", and the most famous for its shape "Horseshoe Falls". The Horseshoe Falls is the longest and tallest of them all.  Its length is 2600 feet and stands 167 feet tall. The water volume is around 600,000 US gallons per second. Niagara Falls is the 5th world's most visited attraction with over 12 million visitors each year on the American side.
On May 14th, our group along with other organizations and design firms brought their imagination to life one can at a time. Our 5 member team spent 6 hours creating the structure out of 6095 cans of product. That is 3 tons of food. Standing at 5'– 6" tall and stretching 8'x 8' proudly displaying the USA and Canadian flag. The "Food Falls, Eh!" was born.
Designs were on display for public viewing through Friday, June 10, 2016.  The DLA+ structure was awarded the "Best Use of Labels."
Following the event, all cans used to build the CANstructures were donated to local Pittsburgh and surrounding area food banks. Our 6000+ cans were given to the Kiski Valley Food Bank.  
This is just another way DLA+ Architecture & Interior Design is giving back to the community.
 A special thanks to the following sponsors:
Shaw Contract Group
Armstrong
Milliken
Dan Binford & Associates
Assa Abloy
Mohwak
Patcraft
Allegheny Coatings
D&GG 
Sneath Fire Safety Equipment
Weisslines