Nick Doichev Sits Down With WTAE Channel 4
Chronicle: Homeless in Pittsburgh
+

See All Viewpoints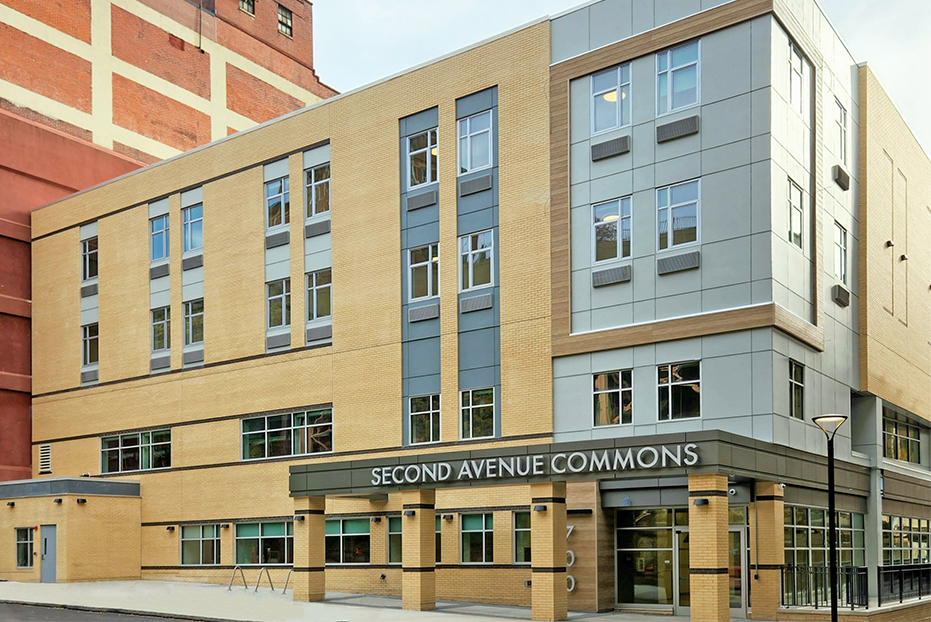 Second Avenue Commons opened in November 2022 to serve those experiencing homelessness in Pittsburgh
On any given night, hundreds of thousands of people are homeless in the United States and Canada. Earlier this year, homelessness was declared a public health emergency in Pittsburgh, and City Council greenlighted legislation asking that the Mayor, the City Housing Authority and other departments find long- and short-term solutions to the ongoing problem.
While the DLA+ designed five-story, 42,000 sq. ft. Second Avenue Commons opened in November 2022 to provide additional support to those experiencing homelessness – it was at capacity almost immediately. This new facility is the first of its kind in Pennsylvania. It offers 43 single occupancy rooms and 92 shelter beds with overflow space for an additional 33 (typically in winter but currently in-use due to increased demand), with a low-barrier approach to better serve those in need. Full-service kitchen, a day center, a clinic, and outreach services are provided. According to WTAE Channel 4, in its first six months the commons provided shelter for 800 people, helped 450 get benefits, and provided medical treatment to 213.
But the city's housing challenges continue, exacerbated by the recent closing of seasonal shelters that are typically only open in winter months.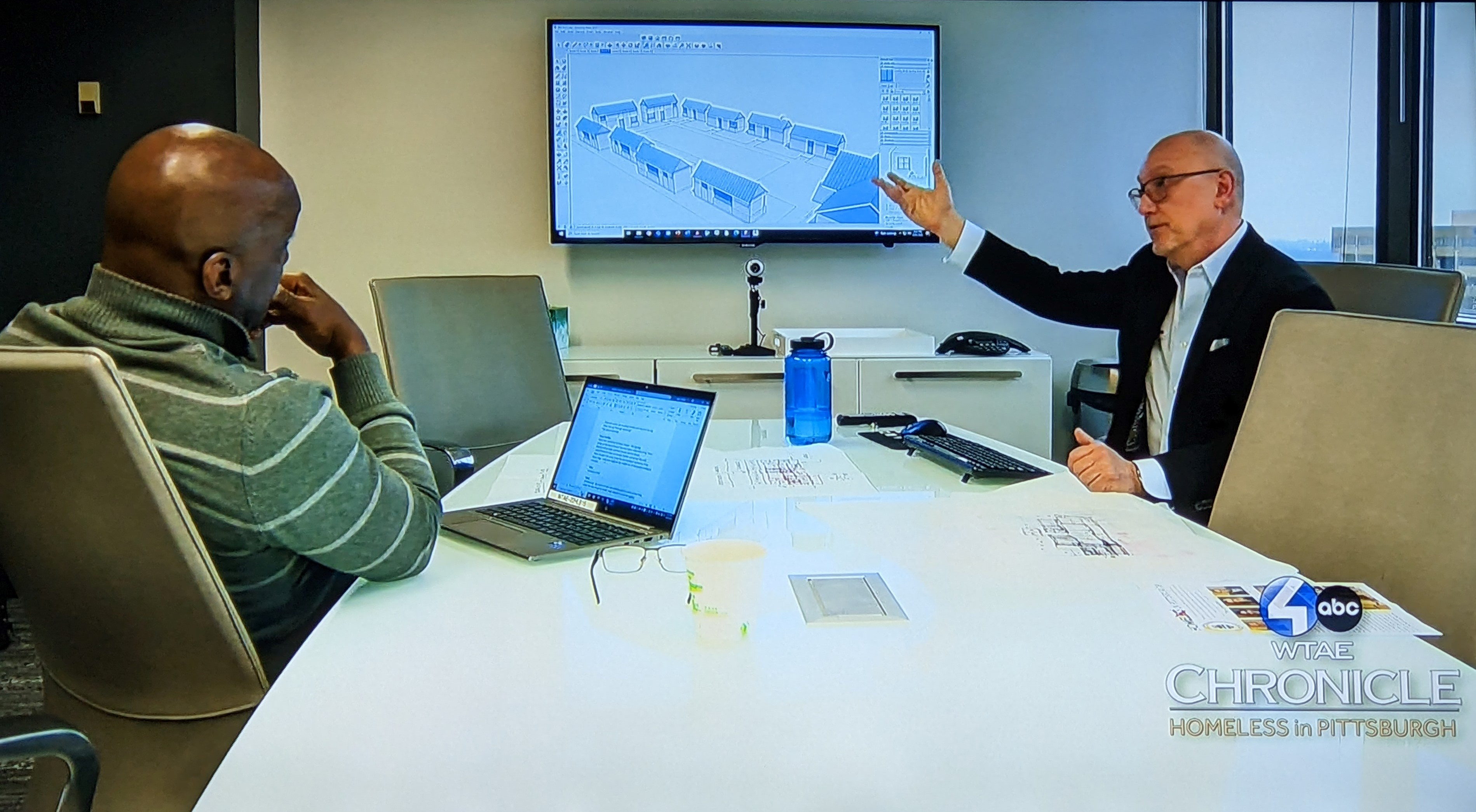 Nick Doichev Sits Down with WTAE Channel 4 to Discuss His Work with City Council on the Homeless Initiatives in Pittsburgh
Nick Doichev, DLA+ Principal and Senior Vice President - Architectural Design, was recently interviewed by WTAE Channel 4 in the DLA+ office and featured in the latest episode of Chronicle: Homeless in Pittsburgh. An expert in trauma-informed design with a focus on facility design for those experiencing homelessness, Nick was the Principal-in-Charge for the Second Avenue Commons project. He has traveled to similar shelters across the country, researched nationwide facilities, and spoken with stakeholders and users of these facilities. Nick is leading the firm's efforts in working with Pittsburgh City Council's Homeless Committee to look at transitional housing options to support Pittsburgh's increasing homeless population.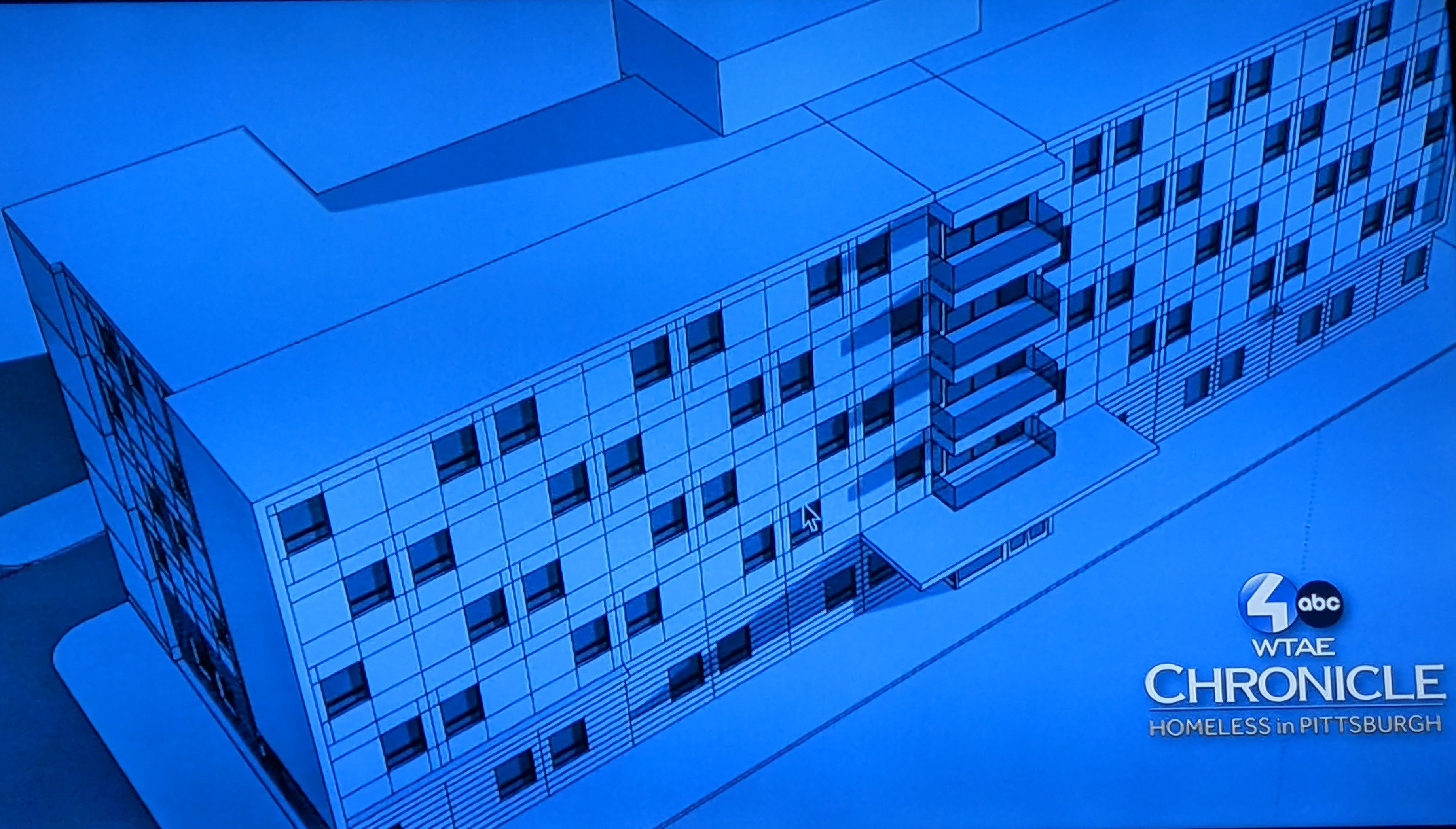 Just one of the initial design concepts that could be used to provide transitional housing in Pittsburgh
"As architects, we are stewards of the human condition. We design facilities for people," said Nick Doichev. In order to do so, several concepts need to be considered to determine which would best serve those transitioning from shelters to independent living and a number of other considerations. Several initial concepts include a 5-story building with approximately 100 single-occupancy rooms or a village of small, single-dwelling homes with a community building that could be built on City-owned land. Another possibility is the acquisition and adaptive reuse of existing buildings. While DLA+ has created several initial design concepts for new facilities, funding is still needed to move forward. Funding support could include partnerships from both public and private partners, similar to the unprecedented collaboration that made Second Avenue Commons possible, which included government agencies, regional healthcare systems, corporate partners and the Pittsburgh non-profit community.
Watch the video: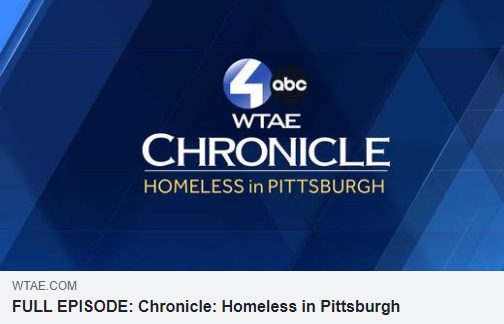 FULL EPISODE: Chronicle: Homeless in Pittsburgh (wtae.com)

Read more about what went into the design of this project:
Introducing the First-of-Its-Kind Second Avenue Commons