03
Architecture in the Classroom
+

See All News Posts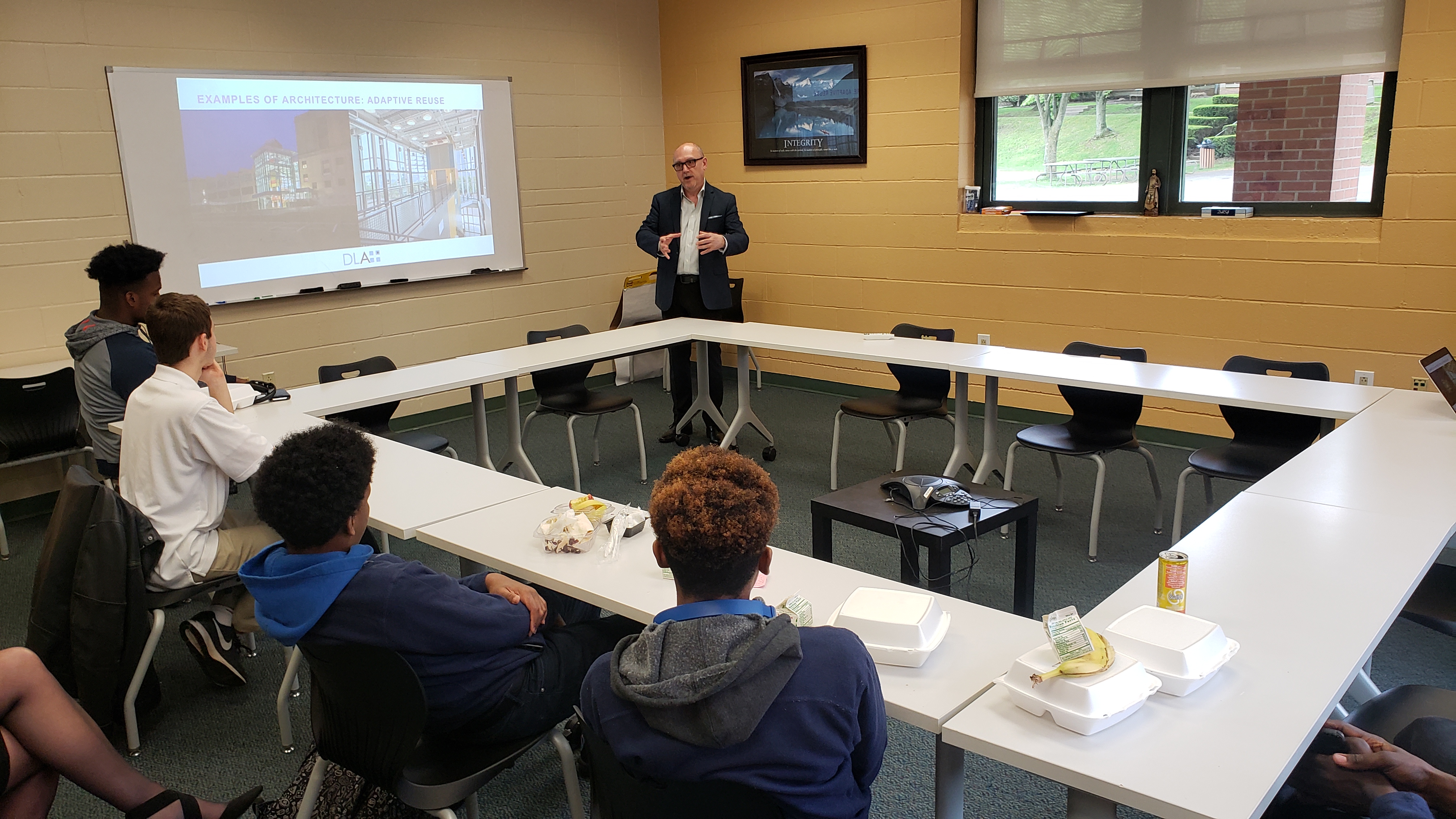 Nazareth Prep Visit
This week, one of DLA+'s Principals, Nick Doichev, visited Nazareth Prep to speak to students about a career in Architecture. His presentation provided students with a brief summary of architecture, including what an architect does, famous architects in history, educational background, and who architects typically work with on projects.
The Association of Collegiate Schools of Architecture has found the number of young people enrolling in architecture programs have been declining over the last five years. "As architects, we feel it's important to have open discussions with students about the profession. An architect's role in any new building project or renovation is vital, and it's rewarding to witness our designs come to life. By educating students and involving them early on in their schooling, we may spark future interest in a career in the AEC industry," says Doichev.
Thanks Nazareth Prep for having us!