25
DLA+ is the 19th Fastest Growing Company in Pittsburgh
+

See All News Posts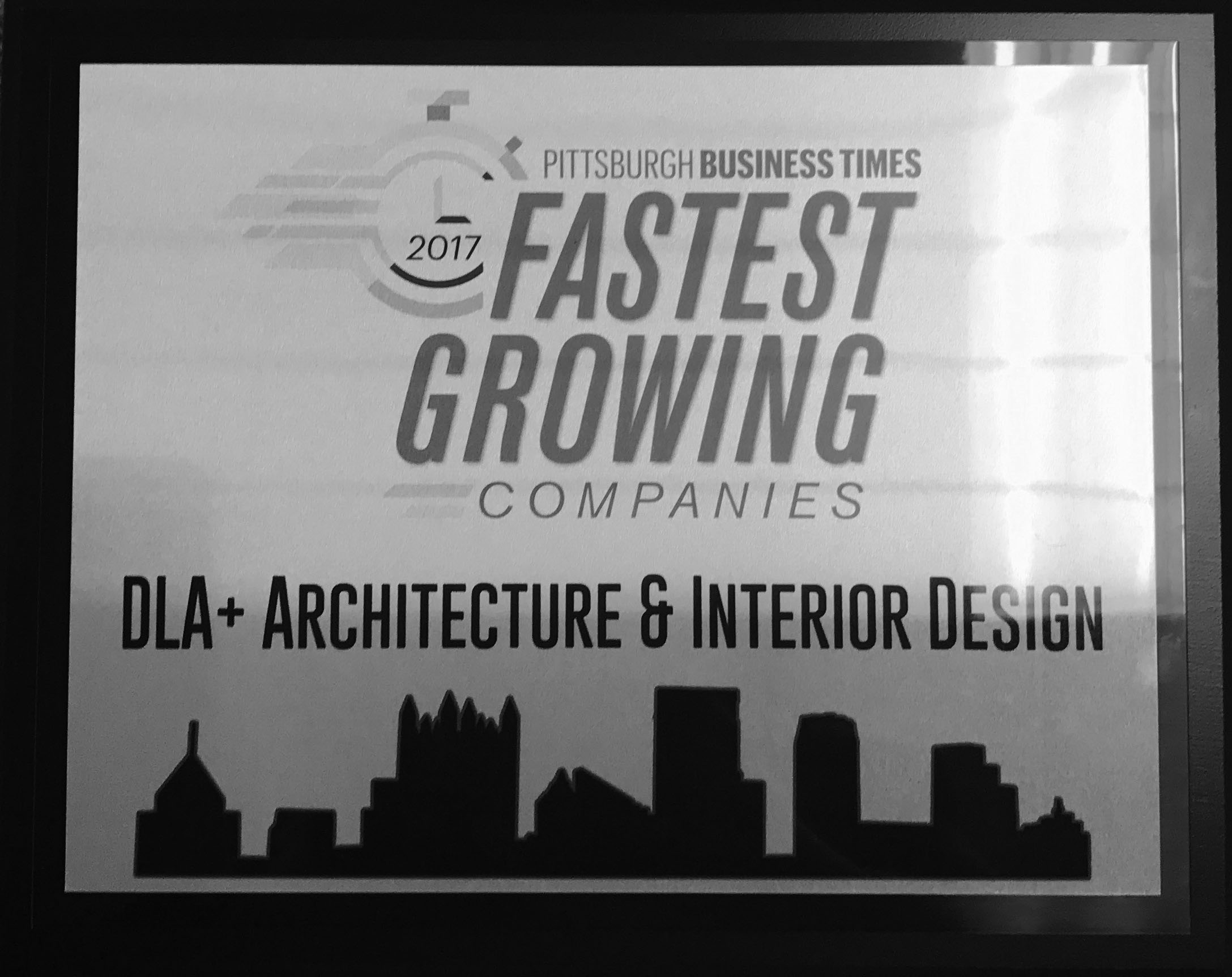 DLA+ makes the list of Pittsburgh's Fastest Growing Companies again in 2017!
For the 4th year in a row, DLA+ Architecture & Interior Design finds itself on the list of the Pittsburgh Business Times' Fastest Growing Companies List.  DLA+ makes the list at #19 among the 2017 honorees.  The list is compiled of the fastest-growing companies in Pittsburgh.  This year, DLA+ was the second fastest growing professional services firm. 

The honor is a testament to the hard work of our amazing staff and the incredible clients the firm had the privilege of partnering with over their nine year history.