20
Heritage Valley Medical Office Opens
+

See All News Posts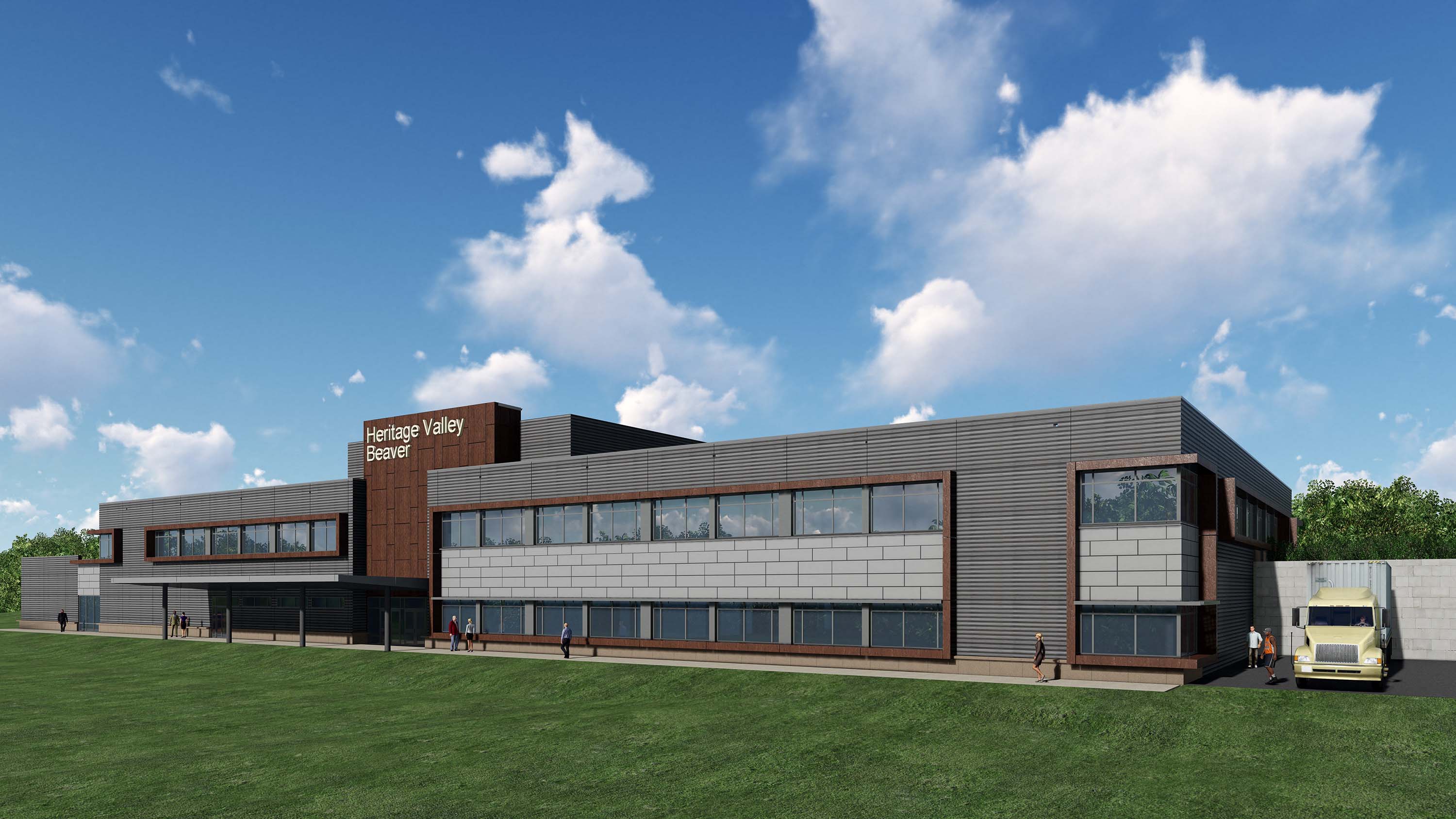 The Health System's seventh and largest outpatient facility opens.
DLA+ was retained by Castlebrook Development to design the shell and core for the 71,200 SF facility. Heritage Valley Health System hired DLA+ to program and design the interior of the medical office and surgery center fit out. The new medical office building opened in the beginning of March while the ambulatory surgery center is expected to open in a few months.
The lower level of the space contains the ambulatory surgery center on one side and convenient care, orthopedics, phlebotomy, diagnostic imaging, and women's care on the other side. The surgery center has four operating rooms, a procedure room, and 20 pre-op/post-op bays. Mobile MRI and CT trailers are parked alongside the building with a telescopic shelter designed to protect patients as they travel to and from the building. The upper level houses physical therapy, occupational therapy, one infusion room, two primary care suites, and three additional suites for future growth. Each level has a central lobby.
Bordering the Ohio River and close to the Shell Cracker Plant, the medical office building is in an area on the cusp of revitalization. The health center is equipped to offer a variety of services to the surrounding neighborhoods for years to come.
For more information on the opening and the surrounding area, view a recent article on Pittsburgh Post-Gazette's website.