16
East Halls Bench Dedication Ceremony
+

See All News Posts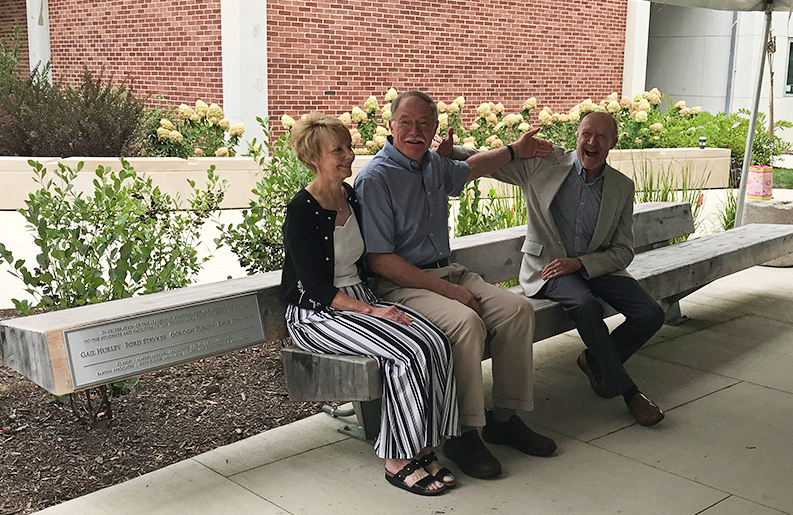 Honoring the dedication, hard work, and innovation of everyone involved in the project
DLA+ has been part of a design-build team with Clayco and Mackey Mitchell Architects to transform East Halls, a large residence hall campus at The Pennsylvania State University. With over four years and eight residence halls under our belt, the successful project still has a three more to go.
Due to the complex nature of the project, the Design Team recently honored retired staff members who worked at Penn State for many years and have made this project possible. The bench serves as a reminder of the dedication, hard work, and innovation that went into the project. It's a privilege to work with such a great team on this undertaking.
Thanks again to Gail Hurley, Ford Stryker, Gordon Turow, Dave Zehngut, and to all the key players who are making this project successful!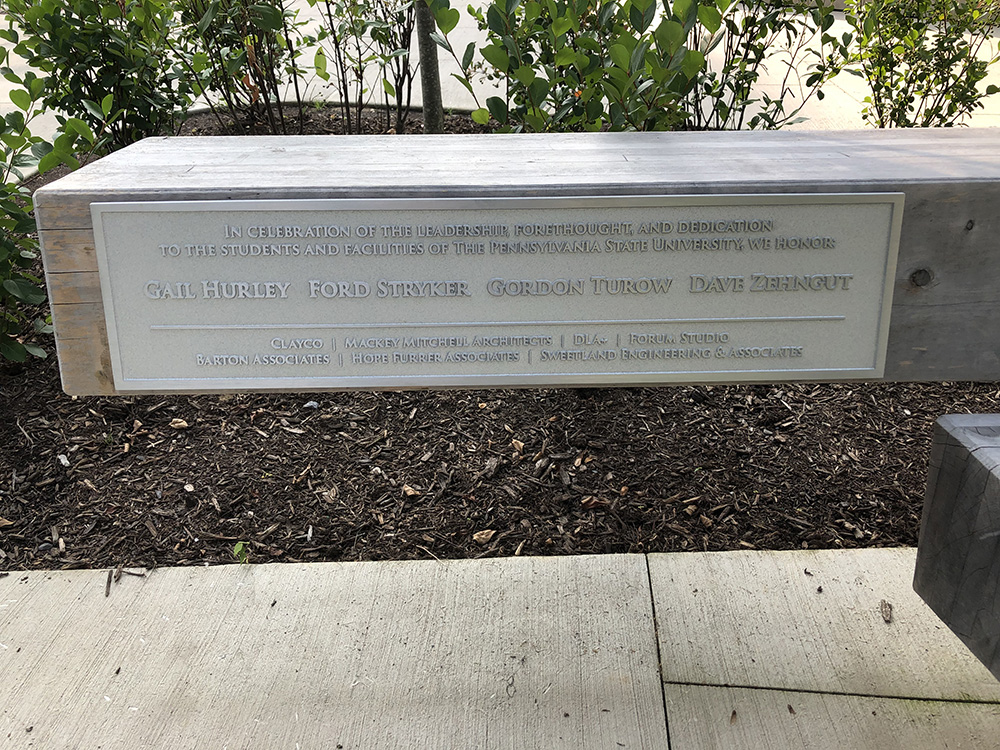 View more details about the East Halls Project.